As we enter the 2022 nesting season for Peregrine falcons – here is an update on all the LIVE webcams from cathedrals with nesting boxes across the country.
Updated – all the live peregrine falcon webcams for English cathedrals in 2022.
Breaking (eggs are literally breaking): Winnie and William have their first chicks at Winchester cathedral.
Two chicks have hatched on the same day, Thursday 28th April – see photo below and here's the link to watch them live > Winchester Peregrine Live Webcam.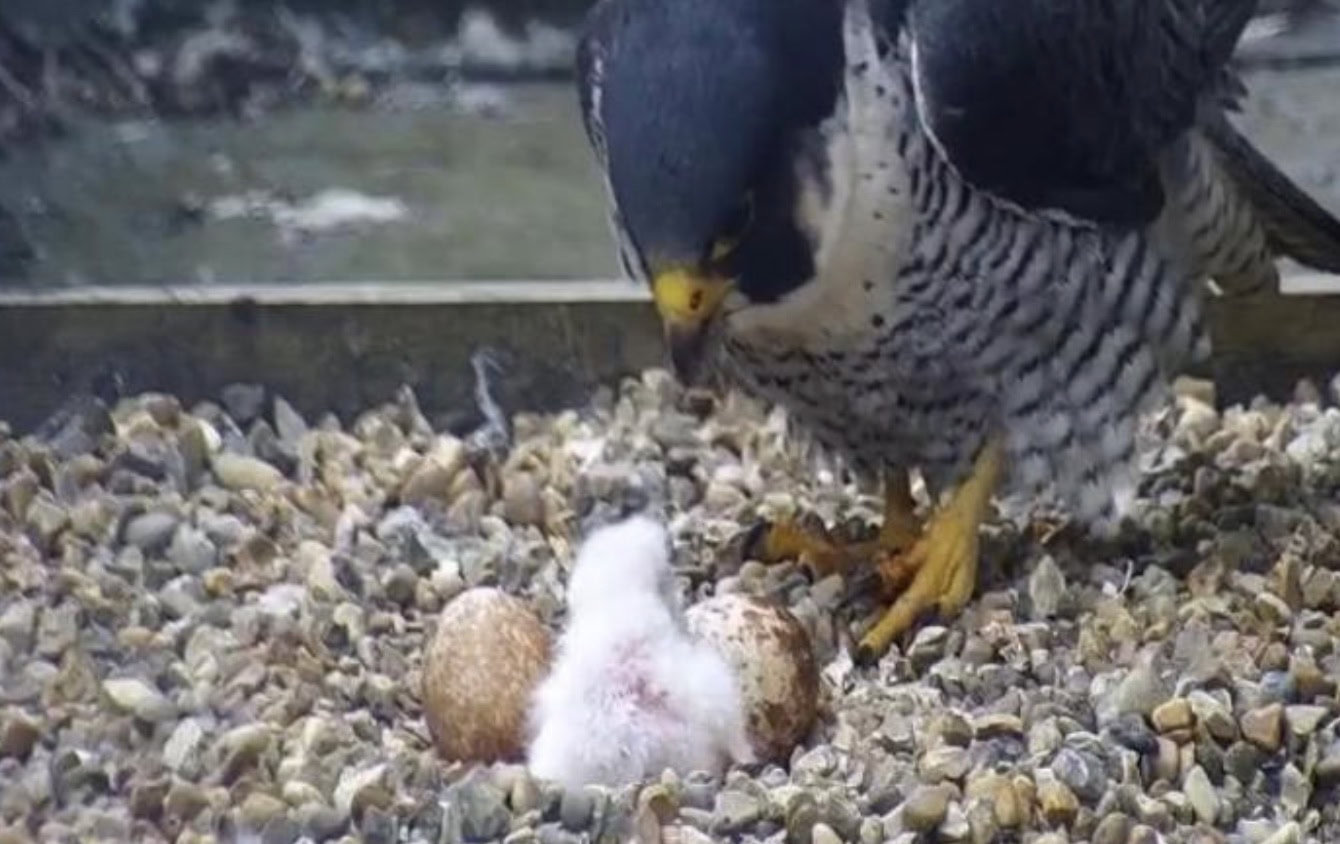 Some peregrines return year after year but every we welcome new ones in the nesting and hatching season. Here are links to as many live peregrine webcams as we can find.
Coming very soon – Norwich cathedral courtesy of the Hawk and Own Trust. Watch here. (Keep checking back, it will go live as soon as things start to happen).
Salisbury cathedral peregrines (First egg has been laid as of March 21st 2022)  Watch live here.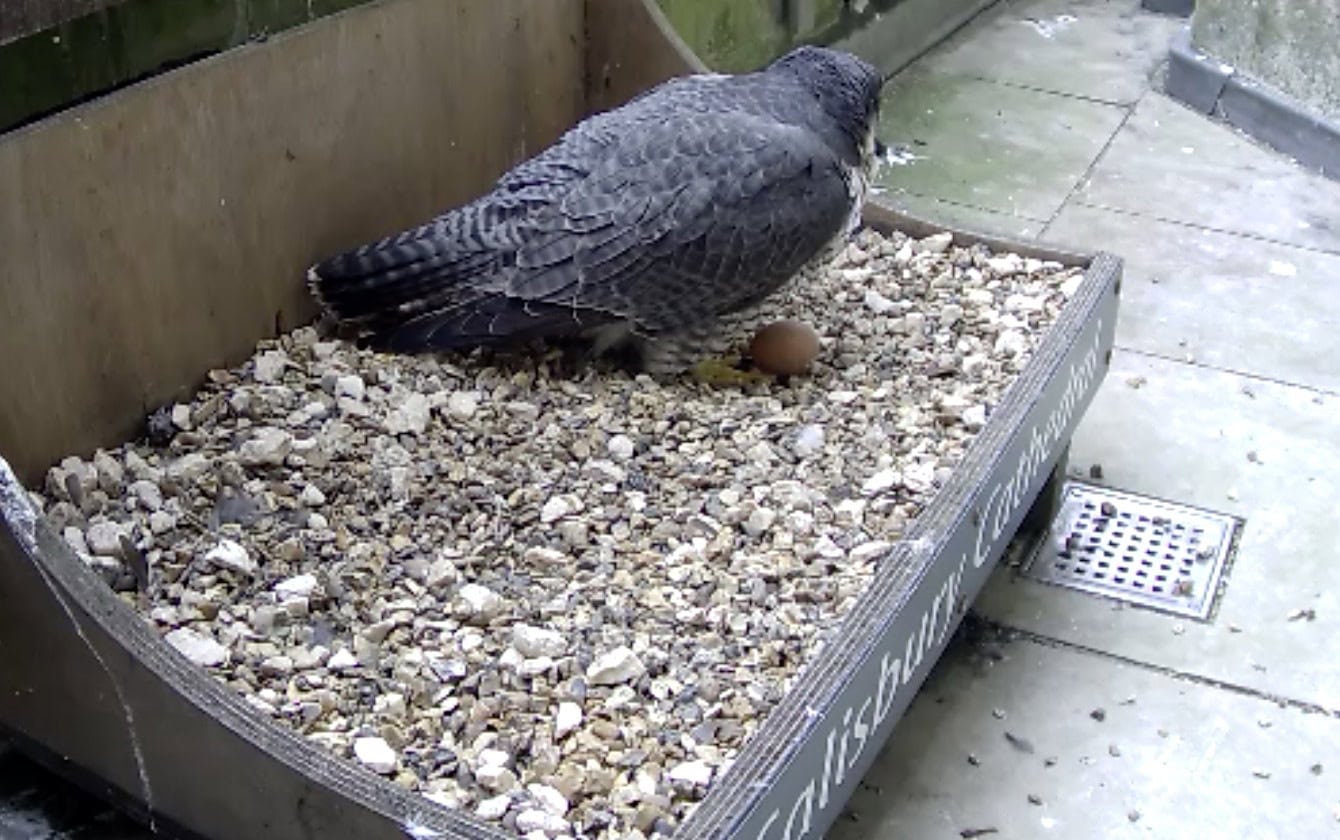 If you're interested in finding out more about the peregrines …